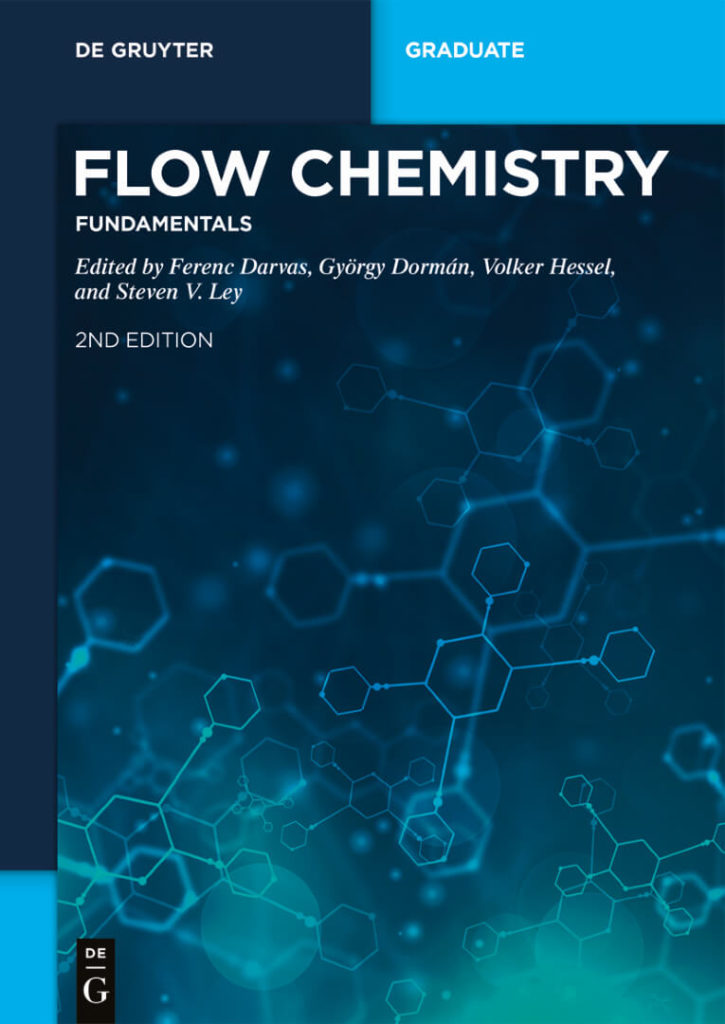 The textbook constitutes an updating of the highly successful first edition of Flow Chemistry. It recognises the worldwide uptake of continuous flow technologies and its impact on modern synthesis programs. The two volumes takes the reader through the fundamentals and equipment availability to the principles of reaction design, control and analysis and on to aspects downstream processing towards a wide range of applications leading to a future vision for the area. The work is suitable for both those new to Flow Chemistry and also for and those wishing to gain further expertise while advancing their skillset. The aim is to inspire new synthesis practices for the betterment of all who are involved in the assembly of our functional materials.
Editors:
Dr. Ferenc Darvas is an Associate professor at the Florida International University Miami, Fellow of the American Chemical Society with 30 years of experience in microfluidics/flow chemistry methodologies. Current research interest is in space chemistry. Founder and President of the Flow Chemistry Society.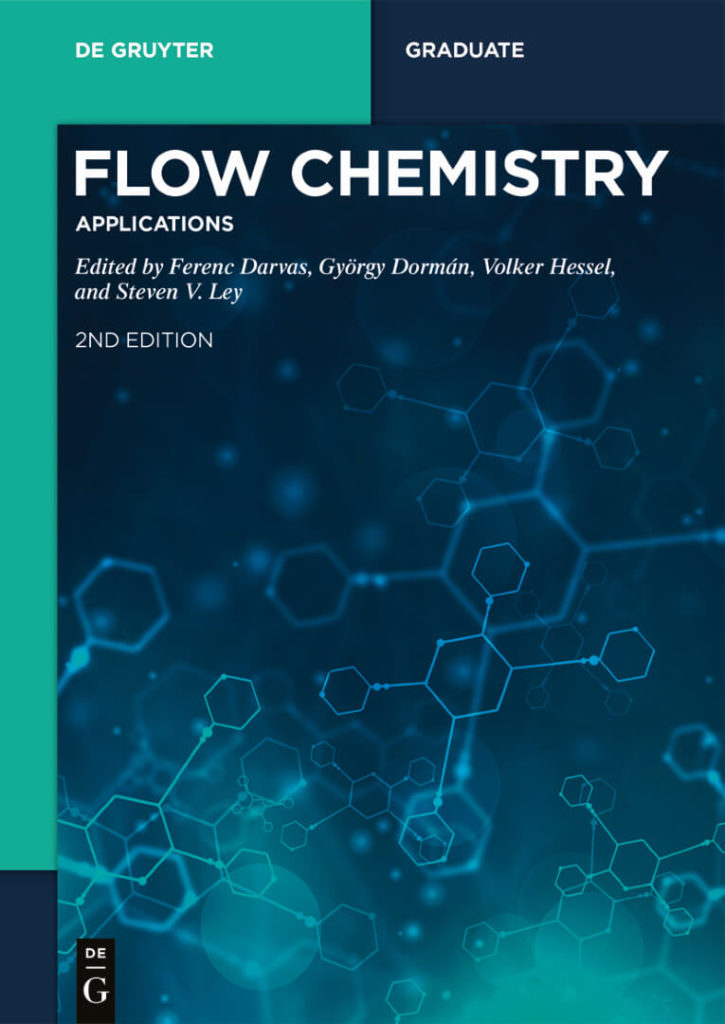 Prof. György Dormán is a Honorary Professor at University of Szeged, and a consultant of InnoStudio Inc./Thalesnano Inc. He holds many research positions in pharma industry and academic institutes, member of the editorial board of numerous journals.
Prof. Volker Hessel studied chemistry at Mainz University/D and is Deputy Dean (Research) and Professor at the University of Adelaide/AUS. He develops continuous-flow process concepts as well as their applications and sustainability assessment.
Prof. Steven V. Ley is a professor of chemistry at the University of Cambridge (UK) with 50 years of experience in synthetic organic chemistry. Current research interests are in Flow Chemistry and greater sustainability through machine enabled processes.
From the Contents:
Vol.1.
Designed for students and learners in chemistry and chemical engineering
Flow chemistry has set new industrial standard in continuous pharmaceutical and chemical manufacturing
Informs about fundamentals of flow chemistry to reveal its disruptive nature
Vol.2.
Designed for students and learners in chemistry and chemical engineering
Flow chemistry has set new industrial standard in continuous pharmaceutical and chemical manufacturing
Informs about the capability of flow chemistry to transform real-world application capability
Buy it here: https://www.degruyter.com/search?query=Volume+2+Flow+Chemistry+Fundamentals